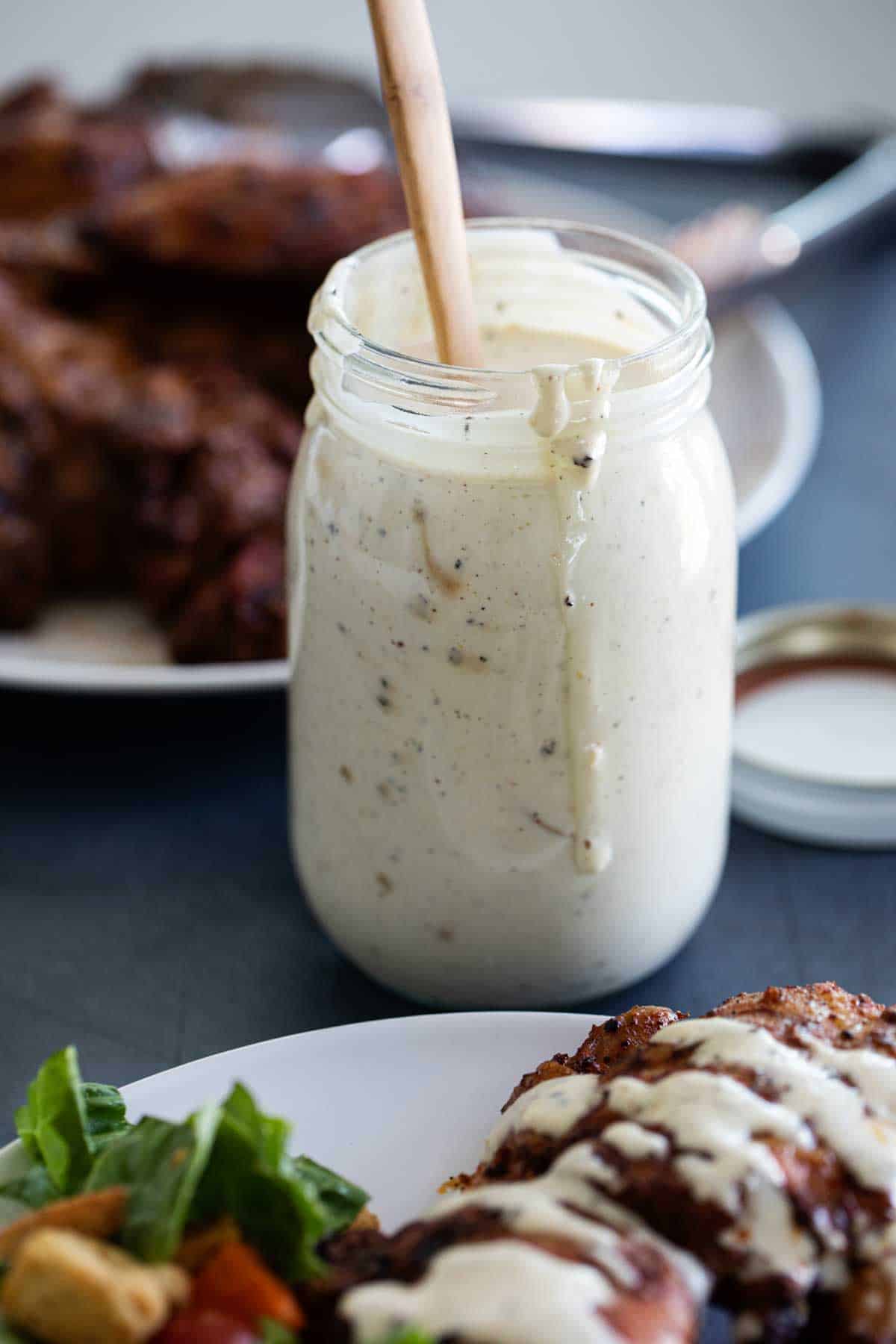 As a member of the casting team of Home Town, I had to watch what was going on Home Town Takeover. Eddie Jackson from the Food Network stopped to help some Wetumpka, Alabama bar & restaurant owners with his special spin on a burger with a touch of Alabama White Sauce. I had to know the story of this legendary sauce which I'd never heard about.
History of Alabama White Sauce
Seven days a week, folks from all around make the pilgrimage to the port city of Decatur, Ala., to discover the wonders of a magical liquid concoction known simply as "Alabama white sauce."
Decatur, a city of about 55,000 people on the banks of the Tennessee River in North Alabama, is considered the birthplace of that famous barbecue sauce, and one of its favorite sons, a towering railroad man aptly named "Big" Bob Gibson, is the one who originated the recipe nearly a century ago.
So, among connoisseurs and curiosity-seekers alike, a visit to either of the two locations of Big Bob Gibson Bar-B-Q in Decatur is like going to the promised land.
"Big Bob Gibson is a destination," says Chris Lilly, a world champion barbecue pitmaster who is married to a great-granddaughter of the legendary Gibson. "At any time, if you go out into the Big Bob Gibson parking lot, you see license plates from all over. READ MORE
Click Here for Eddie Jackson's Alabama White Sauce Recipe
Restaurant featured on Home Town Takeover was Coaches Corner.