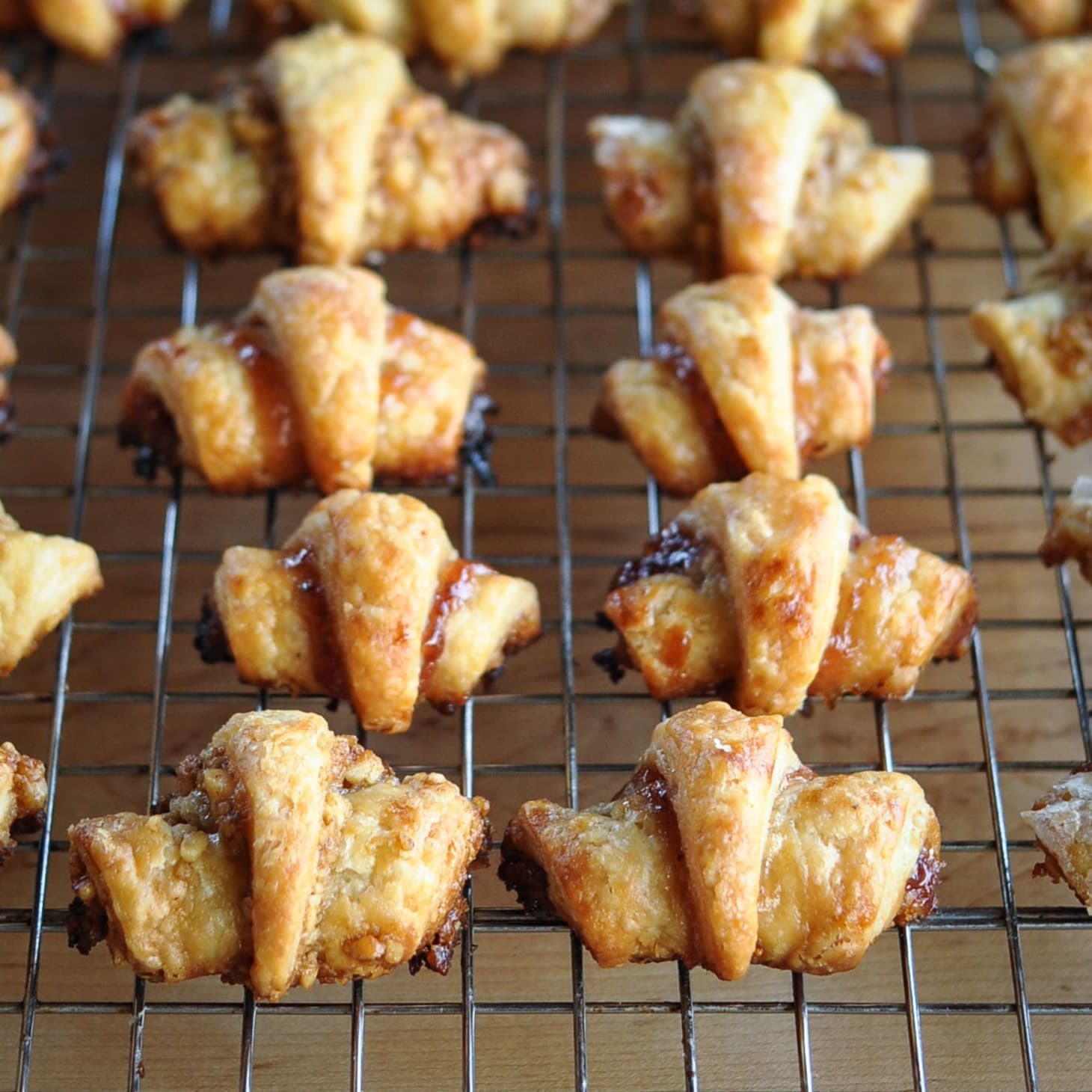 Rugelach is a filled pastry product originating in the Jewish communities of Poland. It is very … The name is Yiddish, the historical language of Ashkenazi Jews.
There is no resisting rugelach, no matter how nubbly or imperfectly rolled. They're buttery, flaky, and just the right amount of sweet. You can fill them with anything from ground nuts and honey to peanut butter and chocolate — the only real constant is using cream cheese to make a super-tender dough. Here's how you can make them at home. Click Here For Recipe
While making rugelach at home, the Ashkenazi Jewish pastry might seem difficult, we've got you covered. Camille Cogswell, the pastry chef of Philly's Zahav, makes a date and almond filled version that's inspired by American-style and Israeli rugelach. This recipe might take most of the day, but it's a baking project that's totally worth it, even for the bragging rights alone.